I've been keeping myself busy lately with shoots and some non-photography related projects.  I've also been putting together a photography workshop that will be here in the Bay Area in coming months.  More on that later.
Today, I shot a really fun, in-studio session with International musician, Larry Chan.  He needed some press photos for his music label (whom is based in Hong Kong).  We shot 7 different looks, shot so many different types of photos – from high key to low key.  I haven't had a chance to really cull through all the shots just yet, but from what I've glanced at, him and his record label are going to be super happy.
Here's a fun shot where my concept was to recreate a stage setting from within my studio.  The lighting was pretty simple: a 28″ gridded softbox just scraping light across Larry with a bare canon 580EXII setup directly behind him, facing the camera.  I wanted a low-key photo with the starburst from the bare flash insinuating some stage lighting.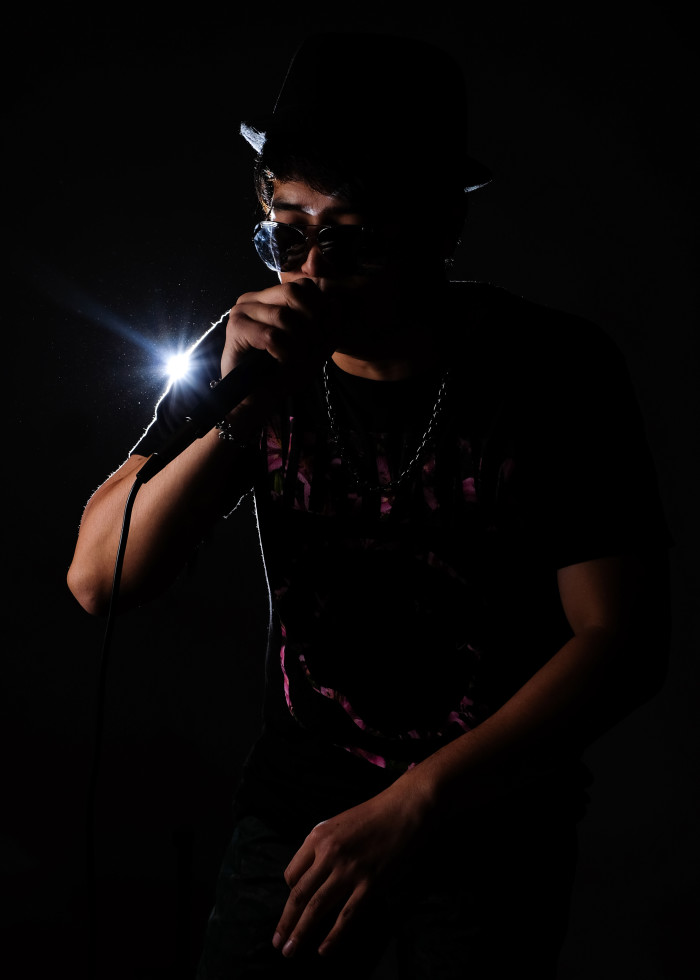 Camera gear & settings: Fujifilm X-T1 + XF35mm | f/8 | 1/180 | ISO 200
Strobist gear & settings: AlienBees B1600 with Westcott 28″ softbox with grid at 1/4 power.  Canon 580EXII bare, pointed at camera at 1/8 power.
The idea was to get the gridded softbox light to just barely scrape across Larry, giving a tiny bit of light in front of him.  From there, my main task was to position the bare Canon 580EXII to look natural when fired towards the camera.  Also, I suggest putting the lens hood on the lens to reduce the crazy lens flare that can sometimes happen.  Not that it doesn't look cool, I just wanted to control the light a little bit more with this photo.
I'll be sure to share the final photos for the shoot later on.
Comments
comments