So, 2012 has finally come to an end, and so far, I haven't seen my Facebook feed fill up with those annoying New Years Resolutions that people tend to post, and that they will ultimately ignore. I guess we all gave up. It's ok…it's easier that way 🙂
So, in 2012 I took my photography hobby a bit more serious. I learned all that I could about the specific style that interested me (I would also say that I learned from the best). I also spent time learning the more technical aspects of photography a bit more: composition, lighting, focal points, camera settings, etc. By no means have I perfected it. In fact, I don't think there's any possible way any photographer, or artist, that will ever perfect their craft (or hobby).
One of the big highlights this past year was getting my work in a gallery. Sure, it's a co-op gallery, but nonetheless, I get to hear real feedback from people and get suggestions from the other artists that have been in galleries for years. That feedback is so helpful for me. Each artist has different goals of being in a gallery. Some want to share their art that they work very hard on with others. Some want exposure – to get their name out there a bit more in the art community. And some (probably all) want to make a little money at it, too. For me, it was satisfying enough hearing people talking about my photos. I think I got a little bit more of a handle on what people like to see in galleries, which are the photos that are a little bit more unique and interesting.
After learning all of the ins and outs of this hobby and listening to the feedback from other artists as well as everyone else, I'm excited to have launched my first "series" of photos. Currently, they are being framed, and I get to pick them up tomorrow evening just in time for the special exhibit at the gallery on Saturday from another talented artist named Lydia.
Here's a sneak peak at my series:
SYMMETRY
This series marries my style of photography (HDR) with my favorite treatment (black & white) and introduces an element of color in it. The subject in these series are 2-part. 1) they bring symmetry in the composition, and 2) they showcase some sort of beautiful or grand architecture.
Photo 1 – Towards the Light…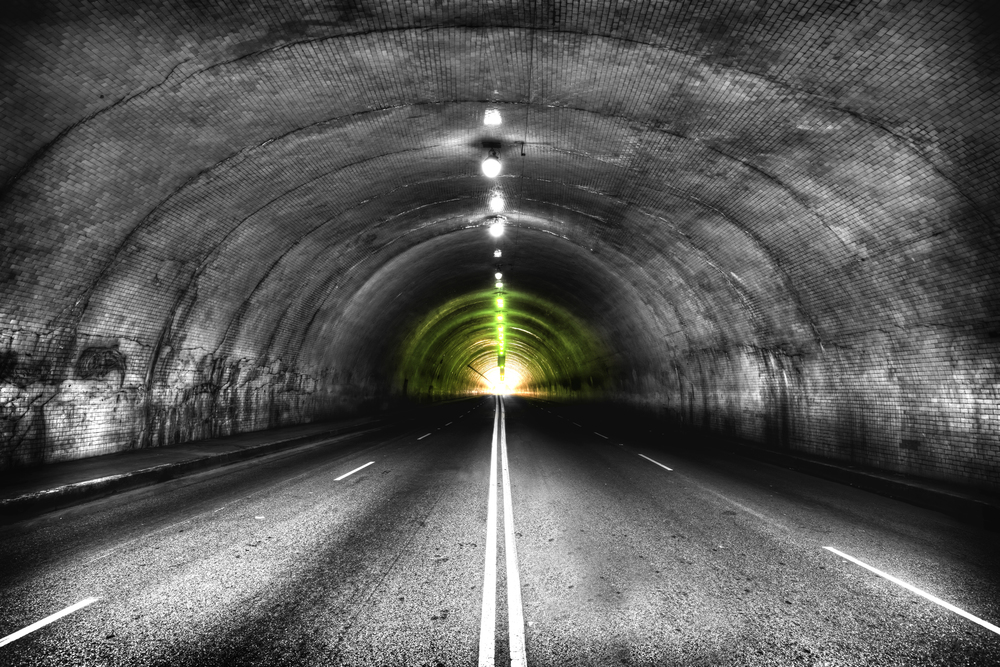 This is the 1st Street tunnel in downtown Los Angeles. I wanted to create a sense of isolation and comfort by highlighting the end of the tunnel with a little bit of color.
Photo 2 – Below Grand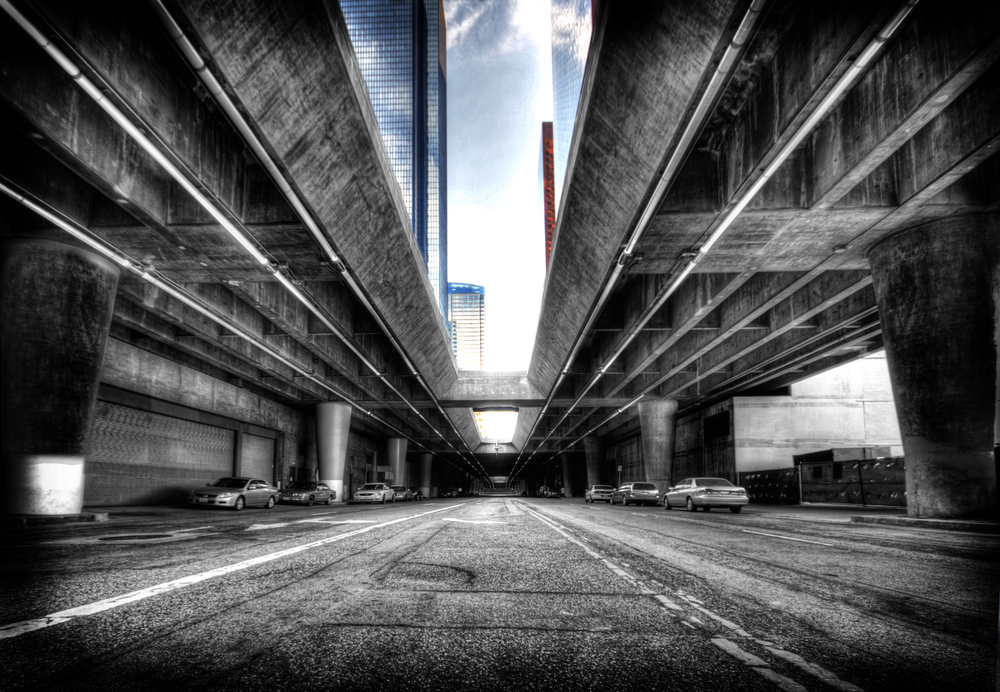 This is the bottom deck of South Grand Avenue in downtown Los Angeles. Despite the danger of photographing this in the middle of the street, it evokes a sense of calmness.
Photo 3 – The Foyer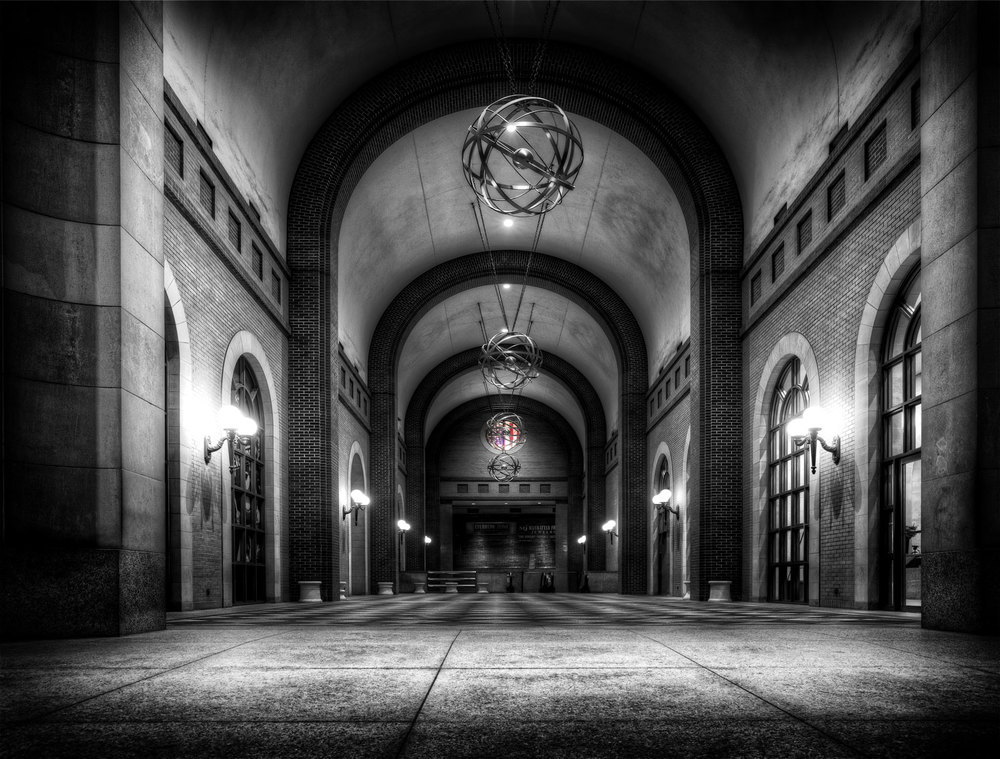 This beautiful building foyer caught my attention while walking around in downtown NYC. Not too long after I photographed this, hurricane Sandy severely damaged this building, amongst others in the area.
There's my sneak peak at SYMMETRY. I hope you like it 🙂
So, what is 2013 going to bring? Well, I'll tell you one thing: It's going to bring some amazing photos. It's also going to bring a change of scenery for me, and hopefully a lot less stress.
I hope everyone had a great holiday season, and I also hope that your 2013 is off to a kick ass start.
Jayson
Comments
comments