This is a simple how-to on setting up your PocketWizard MiniTT1, FlexTT5, and a Sekonic L-478DR light meter with built in PocketWizard to work seamlessly with your Fuji X camera system with studio strobes.
I mainly shoot in-studio these days, and sold off my entire Canon DSLR kit last year.  I'm 100% Fuji now, and I couldn't be more impressed with the beautiful image quality, tack-sharp lenses, and the small lightweight cameras that save my back.  I mainly shoot with studio strobes and when I'm making some family photos or even photographing the kids, I occasionally use off-camera flash triggered by my PocketWizards MiniTT1 and FlexTT5's.
I ran into a small issue while using my Sekonic light meter to fire my strobes in order to meter in my studio lighting. Maybe it wasn't an "issue", but more like some laziness on my part. Previously, I used my PocketWizard system (MiniTT1 & FlexTT5's) when I had my Canon 5D3, and it was always set on Configuration C1 to fire TTL.  My Sekonic L-478DR has PocketWizard built in, and triggers the strobes wirelessly in order to meter.  When I added my Fuji's to the mix, I updated the Configuration C2 to "Basic Trigger" so that I could simply go back and forth between cameras in the studio.
Last year when I went completely Fuji, I never got around to updating my PocketWizards from my Canon legacy.  I would have to meter first on Configuration C1, then go and switch all of my PocketWizards to Configuration C2 in order to shoot.  It got annoying.
I decided to share a simple step-by-step guide on how to set up your PocketWizards to seamlessly work with your Fuji X cam system – especially if you use a Sekonic L-478DR to wirelessly fire your strobes in order to meter:
Step 1 – Launch your PocketWizard Utility program. Download HERE if you don't have it.
Step 2 – Plug in your PocketWizard MiniTT1 or FlexTT5 that you want to update.
Step 3 – Click on the "Misc" tab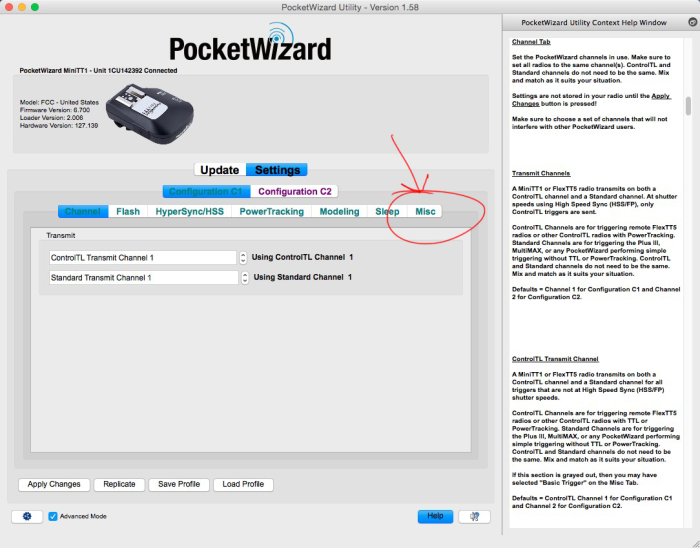 Step 4 – Select "Basic Trigger" and click "Apply Changes" on the bottom left
This allows your Configuration C1 setting to act as a basic trigger to work seamlessly with your Fuji X cam.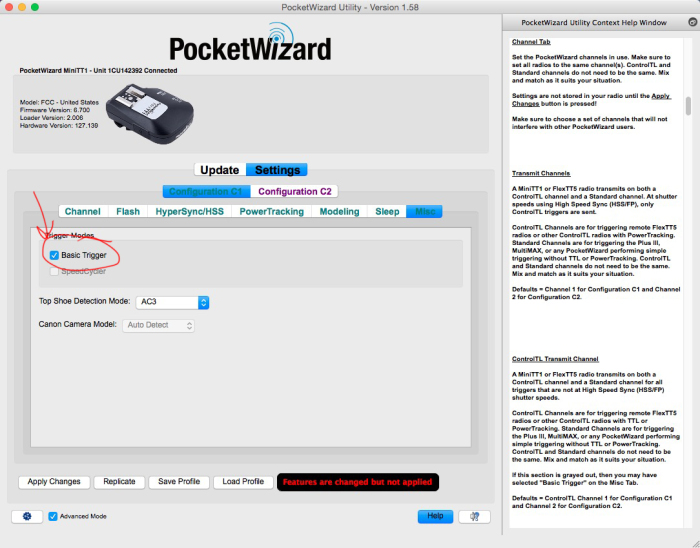 Step 5 – Select "Yes" to overwrite the previous settings of your PocketWizards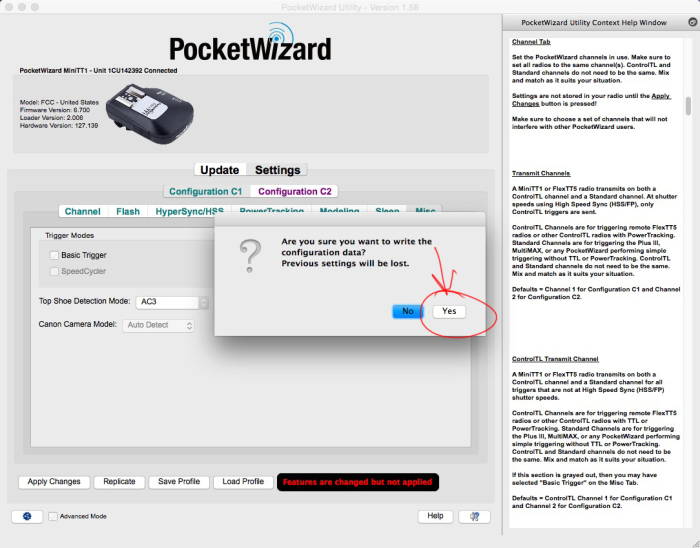 Step 6 – Unplug your PocketWizard
Repeat this process with each additional PocketWizard.
Please note: You do NOT do this with a PocketWizard PlusX as it's a basic trigger already.  You would just set the channel to whatever channel you are using with the rest of your triggers.
Alternatively, you can keep the Configuration C1 to the factory settings and change the Configuration C2 to "Basic Trigger".  I have found that by doing this, my Sekonic will not fire the strobes to meter even if I change the channel on the Sekonic light meter.
Comments
comments