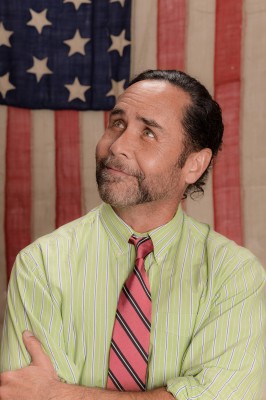 Most photographers face this problem every now and then: falling into a creative rut.  I've realized that the creative rut is different for everyone.  For some, it's just not feeling satisfied with your work.  For others, it can be as simple as being out with the flu and trying to get back into the swing of things.  I just recently went through my own rut recently in the form of decreased lack of motivation paired with a stagnant body of work.  My last [insert number here] of shoots were fine.  Nothing special, just fine.  My clients seemed happy with the photographs, but me? well…I just wasn't feeling it.  Sure, they were technically fine.  Simple, straight forward head shots and corporate portraits.  But they were lacking something.
After reading a few other photographer's blogs that went through the same thing, I started combing the Internet to try to get more inspiration and answers like anyone would.  I visited photography blogs, portfolios, websites, ads, magazines, books, you name it, I looked at it.  While looking at many portrait photographers that I respect tremendously, namely Zack Arias, John Keatley, David E. Jackson, Platon, Jill Greenberg, etc., I started to second guess my work.  I mean, their portfolios are amazing.  Mine was just meh.  I needed something.
Zack Arias, for one, has blogged many times about being in a creative rut, and gives tips on how to overcome it.  He coined "GOYA and shoot.  Get Off Your Ass and shoot.  That definitely works.  It forces you to fine tune your craft.  For me, it still didn't solve my motivational issue.  One suggestion that I want to make to anyone that reads this that may be in this similar situation of a creative rut: don't make yourself crazy by looking at other people's portfolios.  Sure, it's always good to look at others' work, but doing so while you're in this weird head space is like being kicked when you're down.  Hard.
Bear with me a bit here.  I'll tell my recent story on how I pulled myself out from this dark creative abyss.  Hopefully there is something in here that can help you.  I'm not saying that this is exactly how you should do it.  In fact, most creative types have their own way of doing things.  I just thought that it might help someone, somewhere, pull themselves out from under the non-creative rock that they feel they might be under.  You may find a tip, a trick, or just a way to enhance your thinking.
Right at the height of my slow creative meltdown, a potential client came through looking for new head shots.  At first, I was thinking, "OK, another headshot shoot, cool." After further reading the Request for Proposal, I noticed a few things that stuck out to me.  This actor was not only looking for headshots, but looking to rebrand himself as a bad guy.  He had long hair, and said "I drink and I smoke, and it shows."  This really got me thinking…this is JUST what I may need to get out of the weird place I have been, creatively.  I got excited thinking about what I could do and how this could kickstart a new look in my portfolio.  I was determined to get this job.
I instantly put my many years of marketing and client relations to work.  My response back to him was personal, professional, and expressed why I am the right person for the job.  I teased just enough about what I would do and why.  I also think I showed that I would go above and beyond to make him happy.  We had some back and forth discussing things like logistics and hair/makeup and how I would approach the shoot.  Not too long after that, I was awarded the job.  HELL YES, IT'S ON!
Now, this shoot was going to be a new chapter for me, creatively.  I saw the whole thing play out in my head.  I needed to stay organized so that I would not lose any of the details and focus on making photos.  I needed to push myself.  I was going to please my new client.
We spent the next few days locking down the details of the shoot: a date that works with him, me, and Jonathan, my go-to hair/make up artist.  We tackled the contract, which in this case was probably the smoothest and quickest turnaround I've ever had.  He then gave me some high-level direction of what his needs were.  Awesome.  I grew crazy excited for this project.  This was a way for me to try something new, unexpected, and get out of the creative rut I've been in.
Now that this 2 day shoot was scheduled a month out, it was time to do my research and plan.  I always start by putting together mood boards.  Sometimes I share them with the client, which was paramount for this shoot.  I needed deep collaboration to get not only what HE needed, but what I wanted.  For this, I scoured the Internet and used Pinterest to collect the findings that I saw were a fit on a specially-created board just for him.  I gave him and Jonathan ability to pin things to the board so we were all collaborating and in sync the entire time.  This real-time collaboration was crucial in getting everyone on the same page.
Side note: Pinterest is an amazing tool for creating mood in a collaborative way.  It's simple, and mostly everyone seems to have an account and knows how to use it.  Here's a link to the board we used for this shoot: http://www.pinterest.com/jaysonoertel/concepts-for-joel-photoshoot/
After we had enough inspiration on the Pinterest board, it was now time for me to put together the shot list for our shoot.  Before that, I still needed to do a little bit of research and planning.  First off, this is a 2 day shoot, and had a lot of looks we were going for.  I figured a day would be in studio and another day outside.  As a first step, I checked the weather.  Yep, it was gonna rain on day one.  Perfect – in the studio it was.
I now put together my final shot list based on our Pinterest board by selecting 5 looks/tones we were going for in studio.  Shared with the Client, got it approved, then shared with my assistant and Jonathan (hair/MUA) so we were all on the same page.
It was now Monday and day 1 of the shoot was on Wednesday.  I had 2 days to be ready.  I was so excited, yet nervous, as this was the opportunity to get me out of the creative block.  I still had so much to do.  On Monday I went to the studio to do a walk through, look at lighting inside, and work out logistical stuff (parking, load in, etc.).  I realized then, I needed to rent some gear, mainly a C-stand because I needed some reach with my light modifier.
The next night (Tuesday) I went through all the shots we were going to make.  Planned my lighting and prepped my gear.  I then made what some may consider a really bad move – I decided to look through portfolios of photographers I really admire for some inspiration.  That night, I went through John Keatley's portfolio in depth again.  His work is absolutely stunning.  At about midnight while on my iPad scrolling through his portraits, it hit me.  BAM.  Lighting.  Light is what makes or breaks photography.  My lighting setups were "safe."  Keatley's work appears safe, but his lighting is complex and well thought out.  I knew I needed to get outside of my comfort zone, so I made a huge decision that night – the night before the shoot.  I was going to light this thing different that I've ever lit anything.  It was going to be cutting edge – for me.  I needed more gear.
That next morning on the way to the shoot I rented another C-stand and a longer boom.  I had a half planned game plan now.  I arrived at the shoot about the same time my Client arrived.  Yes, I would have liked to arrive an hour sooner, but I needed this gear.  While he was in makeup, Tyler and I created the lighting setup that I was not yet familiar with.
I flew a 28″ Westcott soft box directly over my subject for the rim and alternated between a 22″ PCB beauty dish or a 50″ Wescott soft box on a C-stand as my main flying right above me.  I even had a reflector placed camera left of my subject for a slight fill.  I've never shot with this lighting setup before, so was just a little nervous.  Even though it's simple, I was still a bit nervous by experimenting on a paid job.
Here's the diagram: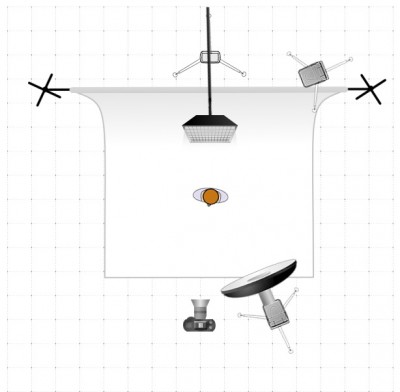 The second I pushed the shutter on the first photograph, something magical happened.  I saw it immediately on the back of my camera, but for further validation, I looked at my monitor that was tethered.  Nailed it.  Something surged through me – energized me – motivated me.  I needed to take this chance in order to break out of my rut.  It happened.
The shoot went off without a hitch.  In fact, there was so much chemistry with everyone on set that the shoot had such amazing pacing and flow.  We were able to get in 5 looks that day.  Whoa.
Every photo was better than the last.  The actor, Joel, was a class act.  He was amazing.  He took direction beautifully, and even brought some sarcasm and such a diverse look to the shoot.  I was a new photographer.
I know this has been a long post, and I thank you for hanging in there.  Through this story I was able to pick out some key things that helped me get out of my creative rut.  Hopefully these tips can help you get out of yours:
1. Look at your opportunities with a different mindset – find that one little bit of information that will get your mind going
2. Be organized – then you won't have to worry about the little things
3. Research and Plan – so that you and everyone else is on the same page.  Find new ways of doing things.
4. Do a final crunch-time prep and virtual walkthrough – so that you are 100% ready.
5. Take a risk – when you pull yourself out of your comfort zone, you are forced to think differently.
Here are some selects from the shoot: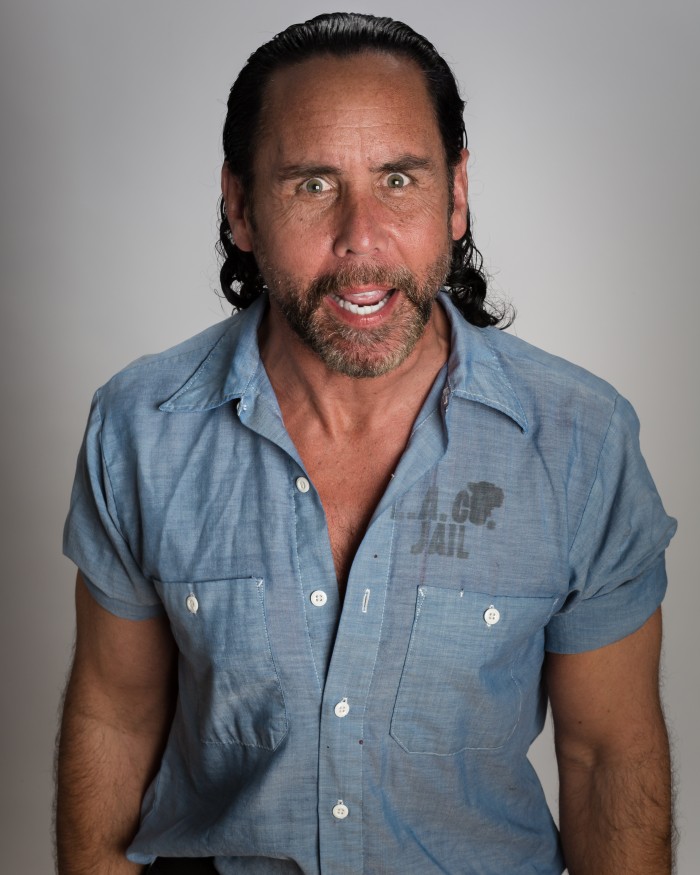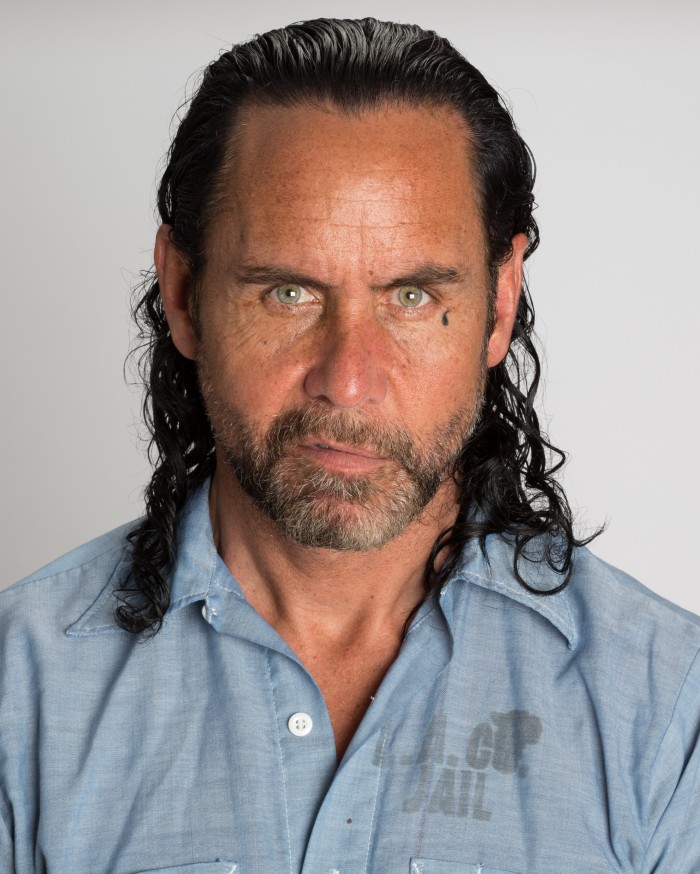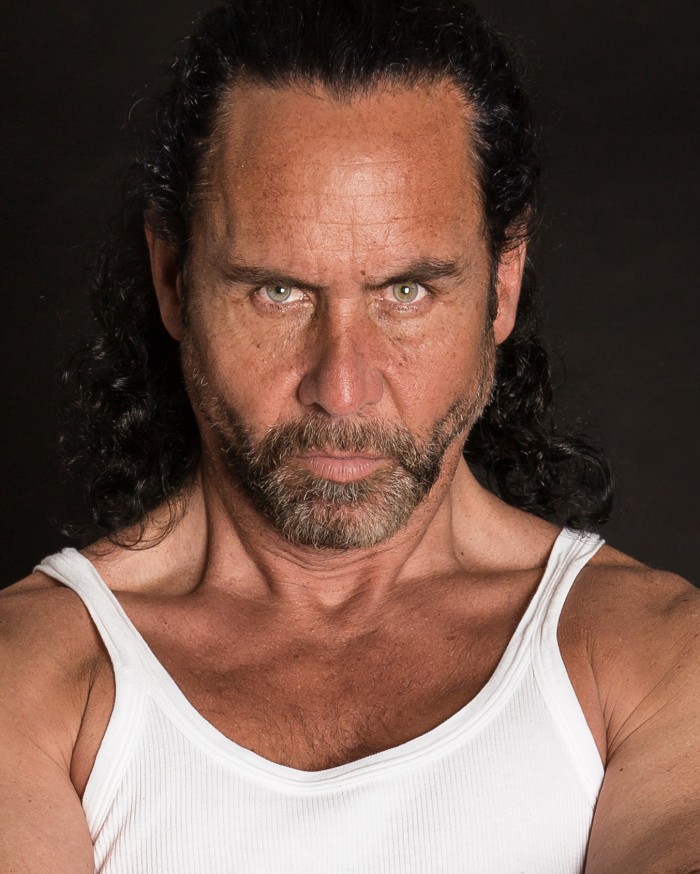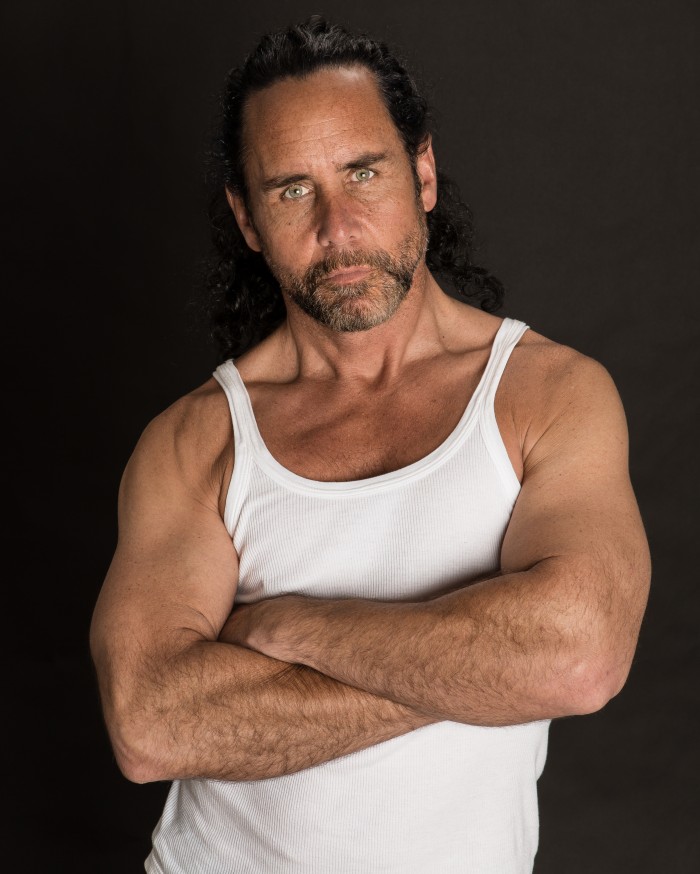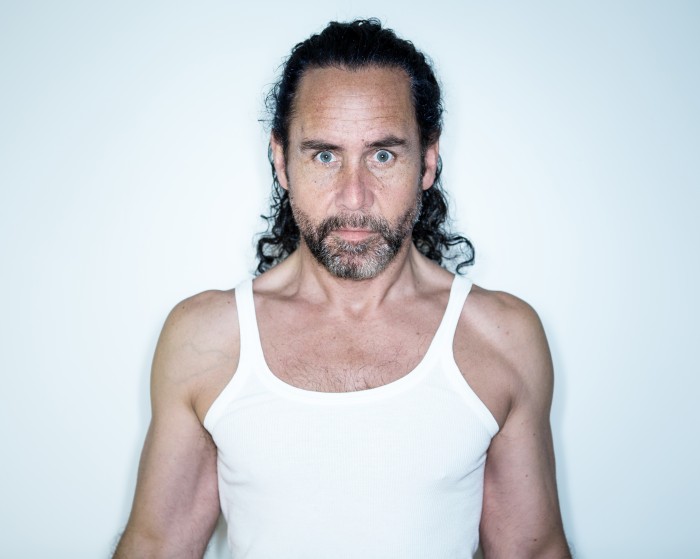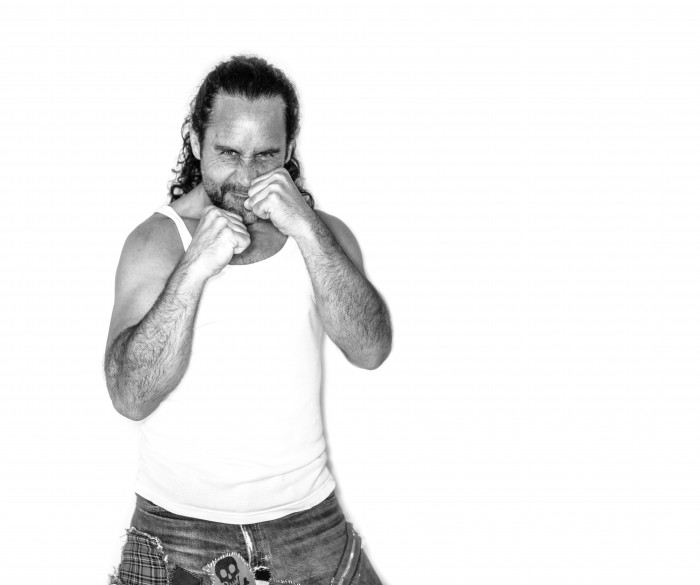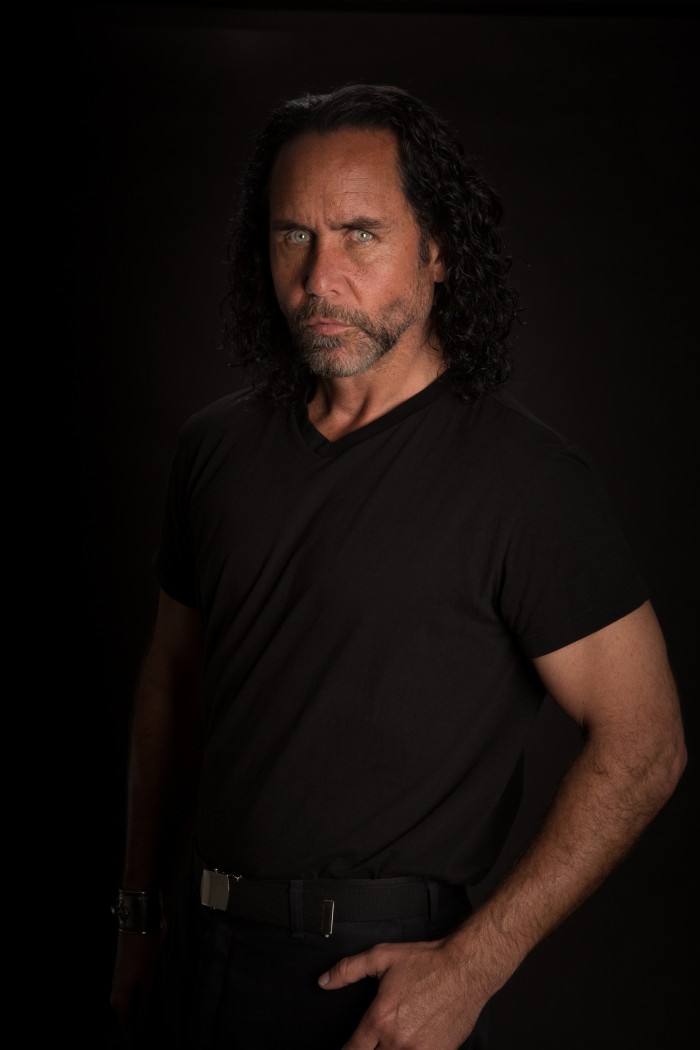 Credits and gear:
Hair and Makeup by
Jonathan Reisfeld
Photography Assistant by Tyler Adams
Cameras: Canon 5D Mark3 + Fujifilm X-Pro1
Strobist: AlienBees B1600's, Canon 580EXii's, and Westcott and PCB light modifiers
Comments
comments