Happy New Year, everyone!  I hope that the holidays treated you well.
So how was your 2013?  Mine was crazy – but crazy good.  I had a lot of accomplishments this past year: launching a new company, launching my own photography business, playing with new technology & gear, and so and and so on…
Here's a recap of a few of the highlights of my year:
---
Sum.tv – my new company that I'm a Co-Founder and Chief Marketing Officer

Many of you don't know about this company that I'm one of the Co-Founders of, nor the story of how we started.  As we near launch, I feel that it's only appropriate that I give a little bit of info about us, what we're going to do, and a little of the history.
We are a social network for video collaboration and consumption.  What does that mean?  Well, exactly how it sounds.  We are going to empower people to collaborate on video content, in an effort to be able to create passion projects, high quality videos, or just have fun working together on projects.
I met the 2 other Co-Founders when I worked at MySpace.  When it was cool. Ron had this amazing idea, he recruited David, whom is one of the brightest guys in the industry, and they recruited me.  The amazing thing about our team, is that we each have diverse experience that we bring to the table: Ron with digital media and enterprise solutions, David with publishing and digital, and me with Entertainment and content.  Together, we are going to completely disrupt the content marketing industry.
Over the last year, our company has gone under many changes.  We started out as a complex creative resourcing platform.  We watched the industry evolve, user behavior change, and technology get better, and we were able to laser-focus on creating this robust social network for video collaboration.
in 2013 we were able to complete our branding as Sum.tv.  What does Sum mean, you ask?  Well, we have an amazing detailed brand narrative, but to paraphrase it, "Creativity is NOT the domain of one.  It is the SUM of its parts."  You know…collaboration.  From that, we got a killer logo that represents "sum" and collaboration.  I truly love this branding and what it means.
We also have been developing an AMAZINGLY beautiful platform.  You all have NOT seen a social network like this one.  Just wait.  Seriously.  Our goal is to give people the ability to express themselves again, and really show who you are.  We are going to give the power back to the creatives.  Creativity and self expression will shine on our platform.  We also have awesome tools to get your videos and ideas made.
We are currently on-boarding creatives for our private beta.  If you are interested, either shoot me a note, leave a comment, or visit http://www.sum.tv and register for our private beta.
---
Jayson Oertel Photography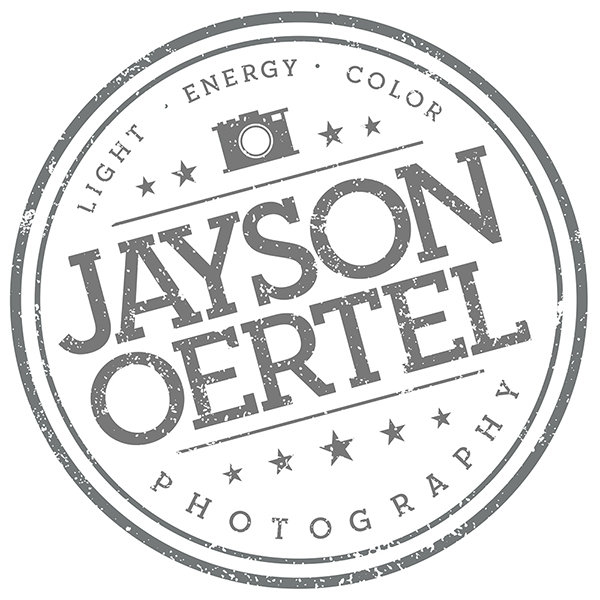 As most of you know, photography has been an major hobby of mine over the last few years.  At first, my main focus was on travel/landscape photography, specifically, HDR.  You can read all about my start HERE.  I loved it.  I learned a lot about my camera, lenses, framing, technical aspects, post-production, etc…but one thing was missing.  People.  I wanted to shoot people.
I followed my favorite photographers on their social channels, blogs, and in trade articles, and was always fascinated by their awesome pictures.  Always perfectly exposed.  Beautiful composition.  I needed that.  In true Jayson fashion, I studied the shit out of portraiture.  I watched hours of YouTube videos, hours of instructional DVDs, hours of test lighting with me and my daughter.  Workshops, classes, assisting friends on shoots, you name it, I did it.  It was now time for me to step into this new world of portraits.
In July I decided to get off my ass and do it.  Zack Arias had a great blog post that helped me get off my ass and do it.  I posted up my services (for free) as I was building my portfolio.  I made sure my branding was solid, and did it.  I shot quite a few people.  At first, they sorta sucked.  I persevered through, and started getting into a flow.  I was cranking out great portraits and head shots.  Great exposure.  Great framing/composition.  My clients were happy and asking for more images.  It was now time to charge.
Here I am a half a year later.  I'm regularly booking people, I have a website that I'm really proud of, have clients even booking multiple shoots with me, and have perfected my lighting and post processing workflow.  I'm in a groove now.
My goal for 2014 is to expand my photography business out a little bit more and to start my personal passion project, which I already have 3 high-profile, semi-celebrity people committed to being photographed by me.  Stay tuned for that.
If you're in LA or the Bay Area of CA and need some portraits, visit http://www.jaysonoertelphotography.com for info and to book a session.
---
Google Glass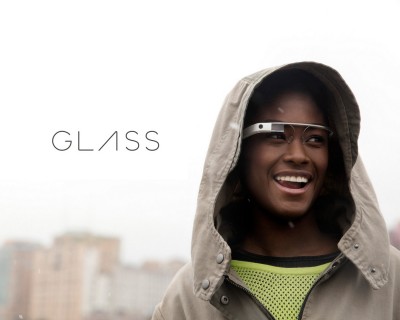 Earlier this year Google came out with Google Glass.  The hype and response was overwhelming.  Everyone was signing up to become a Glass Explorer, and to get Google Glass in an effort to apply it to their industry.  Google was very smart at creating buzz through scarcity for this.  They chose "influencers" as the first batch of people to get Glass, including myself.  I guess, yes, I am considered an "influencer" due to my Twitter following of about 8k.
I've had Glass now for almost a year now, and is it life changing?  No.  Does it do anything that my smart phone can't?  No.  Not yet, but it will as they continue to develop apps for it, and make it available to the public.
What do I use Glass for?  Well, I used it on a trip I went to in Washington DC over the 4th of July.  I used it from start to finish of that trip to really see if it made things easier, which it did.  It all started in the airport as it gave my continual, real-time updates on my flight.
I then continued to document my trip through photos and videos.  Many of which can be seen on my Google+ page.  I was able to use it to guide me around DC with the navigation, give me info on points of interest at the Smithsonian, and help us find places to eat.  It was pretty useful.  I just wish it looked a bit different, because it draws a lot of attention.  I wouldn't say bad attention, but many people wanted to look at it.
Since then how have I used it?  Well, occasionally, I wear it to do a behind the scenes of certain photo shoots. Eventually, I will edit portions together for instructional videos on specific lighting setups and technical challenges I was able to overcome.
It's cool, but I can't wait to have the design evolve on it.
---
My Fujifilm X-Pro1 – the best camera I've ever owned.  I truly love it.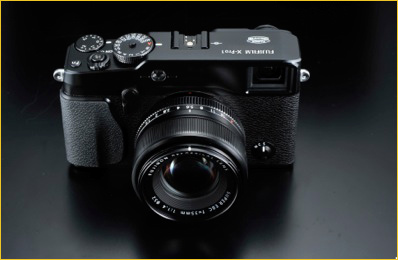 If you have been following me lately, you may have noticed my recent posts/updates about how much I love my X-Pro1.  I'm not joking either.  It's truly a fantastic camera.
I've owned many cameras over the year.  My starter camera was a Canon EOS Rebel 1.  Upgraded to the Canon 7D as I learned more and needed more of a workhorse of a camera.  After another year or 2 of shooting, I needed full-frame, so I bought the Canon 5D Mark 3.  In addition to my main camera, I've always loved having a smaller, mirrorless carry-around-everywhere-camera.  I started out with the first Fuji x100.  A great camera, but at the time, wasn't too keen on having a fixed 23mm lens.  Sold it, upgraded to the Sony NEX-7.  Great camera, but still didn't have that "oomph" that I wanted.  Sold it, went back to the new and improved Fujifilm X100S.  Much better.  I was now more skilled as a photographer, and knew how to shoot.  Sold it, went back to the NEX-7. Sold it and went to the X-Pro1 after Zack Arias and David Hobby convinced me.
Best decision EVER!
This camera is tack sharp, fun to shoot, and has every feature that I need.  Well, I take that back…I do wish it had brighter focus peaking and the ability to choose a different color.  Fuji, are you listening?????
Anyway, I wanted to mention this camera in my 2013 wrap up as it has really impacted my photography in a positive way.
---
What else?  I'm sure I'm missing a shit ton of stuff to talk about, but whatever, I can just do another blog post.
Oh yah, here's a little fun thing…I pinned a killer photo of Andrew Garfield on my Pinterest page.  The photo was taken by the amazing photographer, Platon.  This post sorta went viral-ish.  It's gotten a lot of repins and likes…I know this because my notifications blow up all day long it seems.  Here's a link to that PIN.
I'd love to hear from you people.  Leave me some comments below and don't forget to follow me on my social accounts:
Website: http://www.jaysonoertelphotography.com
Facebook: http://www.facebook.com/jaysonoertelphotography
Twitter: http://www.twitter.com/jaysonoertel
Pinterest: http://www.pinterest.com/jaysonoertel
Google+: https://plus.google.com/u/0/+JaysonOertel
Comments
comments