In case you didn't hear, The Space Shuttle Endeavor (aka OV-105 – Orbital Vehicle-105) made its way to the California Science Center here in LA.  It was quite the ordeal logistically (and cost-wise) to get it to its final resting place for everyone to pay a few bucks and admire.  It even got some hoopla when it flew over LA.
Ever since I was a kid, I was fascinated with the Space Shuttle.  I would watch all the launches, and my parents would make sure I was awake early enough to catch it.  I watched all the landings that were televised.  I even got to see it land in person at Edwards Air Force Base in California when I was about 10 or so, thanks to a family member that worked on the base.  That was the coolest thing I've ever seen in person.
Well, this past weekend, I was able to see the Endeavor in person.  In fact, I was able to not just see it, but I was able to stand just a few feet away from it, and even directly under it!  It was insanely cool.  It brought back all those childhood feelings I had for space exploration and the fascination with the whole space program.
I learned quite a few new things about the shuttle – mainly about the technical operations.  Those sort of things just weren't that cool when I was a kid.  I also learned that up close, it looks very fragile.  In fact, I heard that the white part of it is made of silica, and would easily crumble in your hand.  This helped absorb the heat on re-entry in our atmosphere.
I did bring my big boy camera with me on this trip, however, the way that it is set up in the hangar, there isn't really any great spots to shoot it from.  That, and the gazillion people there.
Here's my question to anyone out there.  Do you know anyone that works at the California Science Center?  I would love to go in a few minutes before it's open or just after it closes to get some shots of it.  I know it's a shot in the dark, but it would make my day 🙂
Here are a few shots of it that show how cool it is.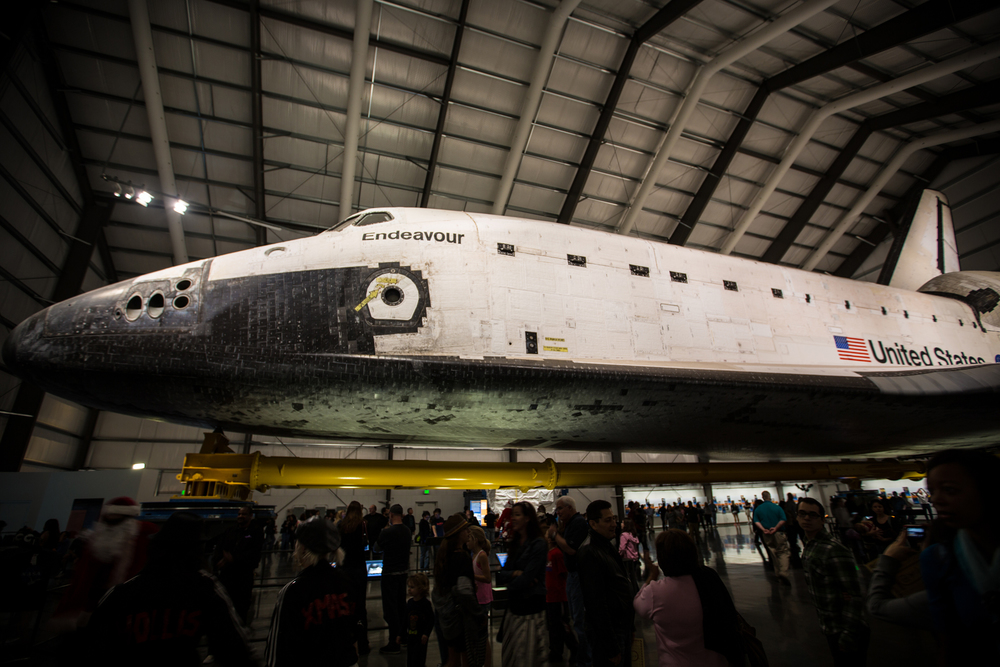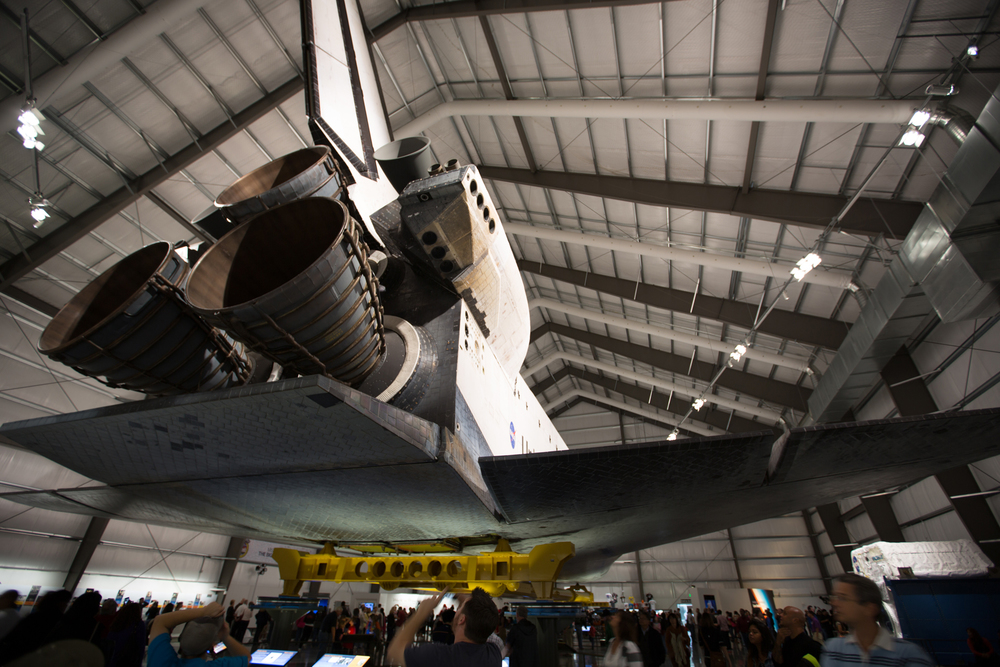 Comments
comments